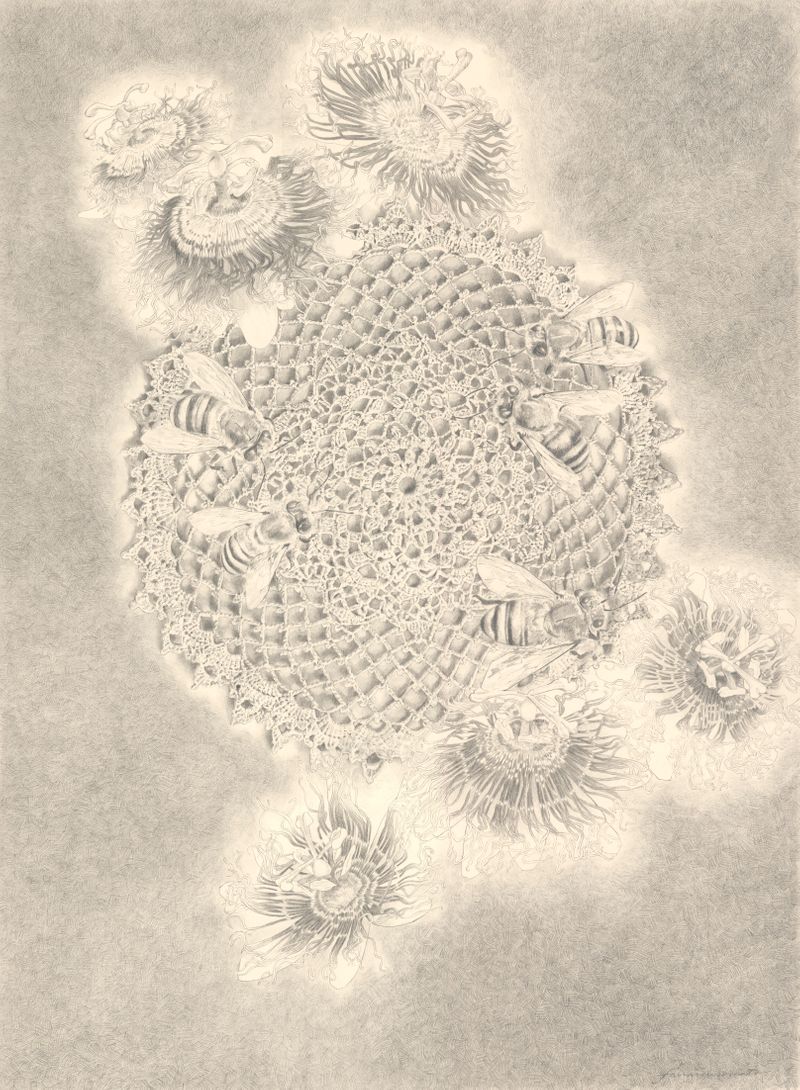 Artist Statement
For me, the natural world serves as the foundation for a personal spiritual practice that is continually evolving. Nature and spiritual reflection have increasingly become intertwined in my work over the last several years. Many of my paintings and drawings present themes or concepts specifically influenced and shaped by periods of time living in, and among nature in a thoughtful way, while other paintings reflect moments when interactions with nature were challenging.
Through loose narrative imagery, centered around naturalistic settings or references, I contemplate and investigate the notion of balancing multiple worlds of experience (spiritual and physical) while navigating time and temporality, inevitable moments of discord, and eventual transition and upheaval.
Fabric, quilts, or other handiwork references with elements of pattern and design are often used as subjects that coalesce with the natural elements to symbolize a mystical presence, a psychological state, awareness, or femininity.
My current body of work centers on my time spent nurturing, growing, and working with Passiflora incarnata, the Passionflower plant. For over 15 years, I have courted this plant, seduced by its unique floral design, otherworldly fruit, and coy, discreet behavior. A Tennessee native, this wildflower is widely used medicinally. As a subject in my paintings and drawings, it has become a teacher, assisting me with the idea that art can complement a path to healing and enlightenment.